Welcome to Village of Greenview

Village of Greenview....A Great Place to Live!

In the Village of Greenview, we cherish the sense of shared values our residents hold dear. Small town values, guided growth, preservation of historical, cultural, and natural heritage are just a few of the core principles that makes Village of Greenview a wonderful place to call home.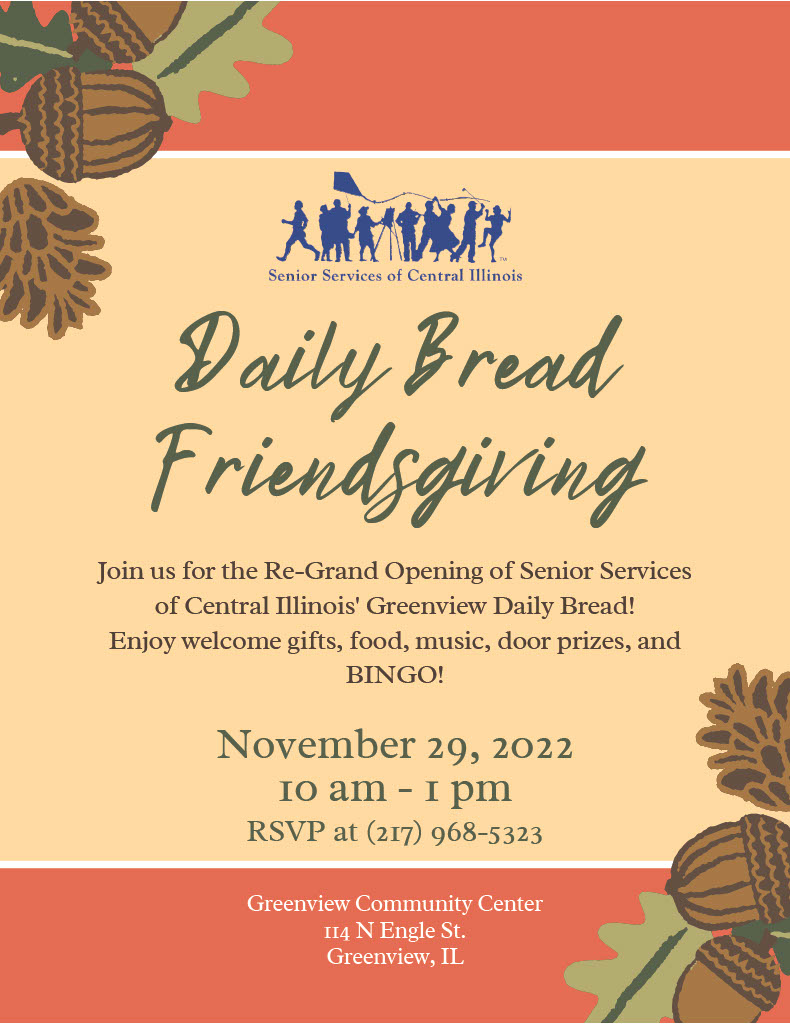 Friendsgiving with Daily Bread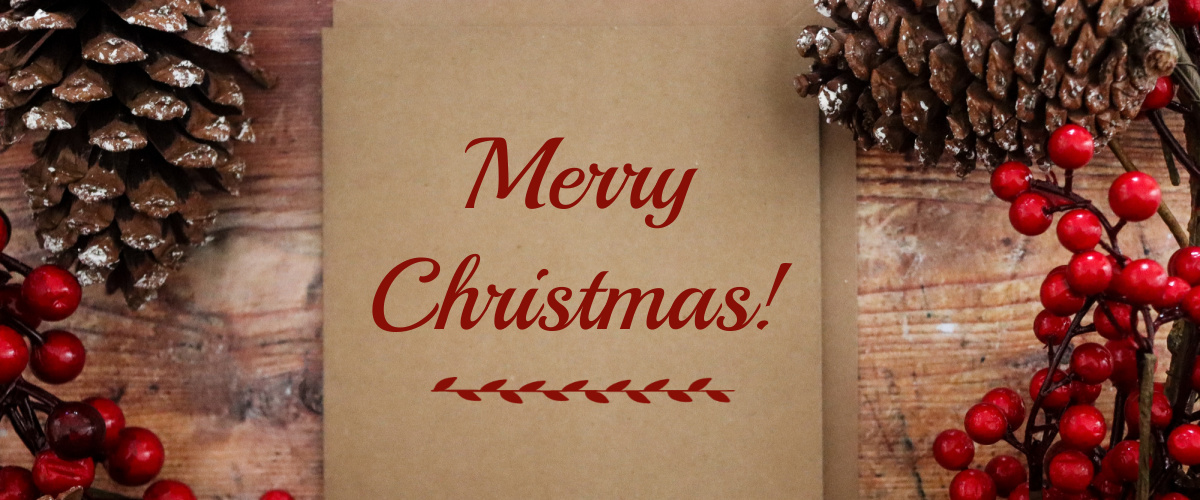 Christmas In Greenview
Shop Local! Shop Early! Find a variety of handmade crafts as well as home based businesses for all if your Christmas shopping needs!
December 2nd, at Greenview Jr Sr High from 9am - 2pm.
Want to be a vendor? Here's the registration.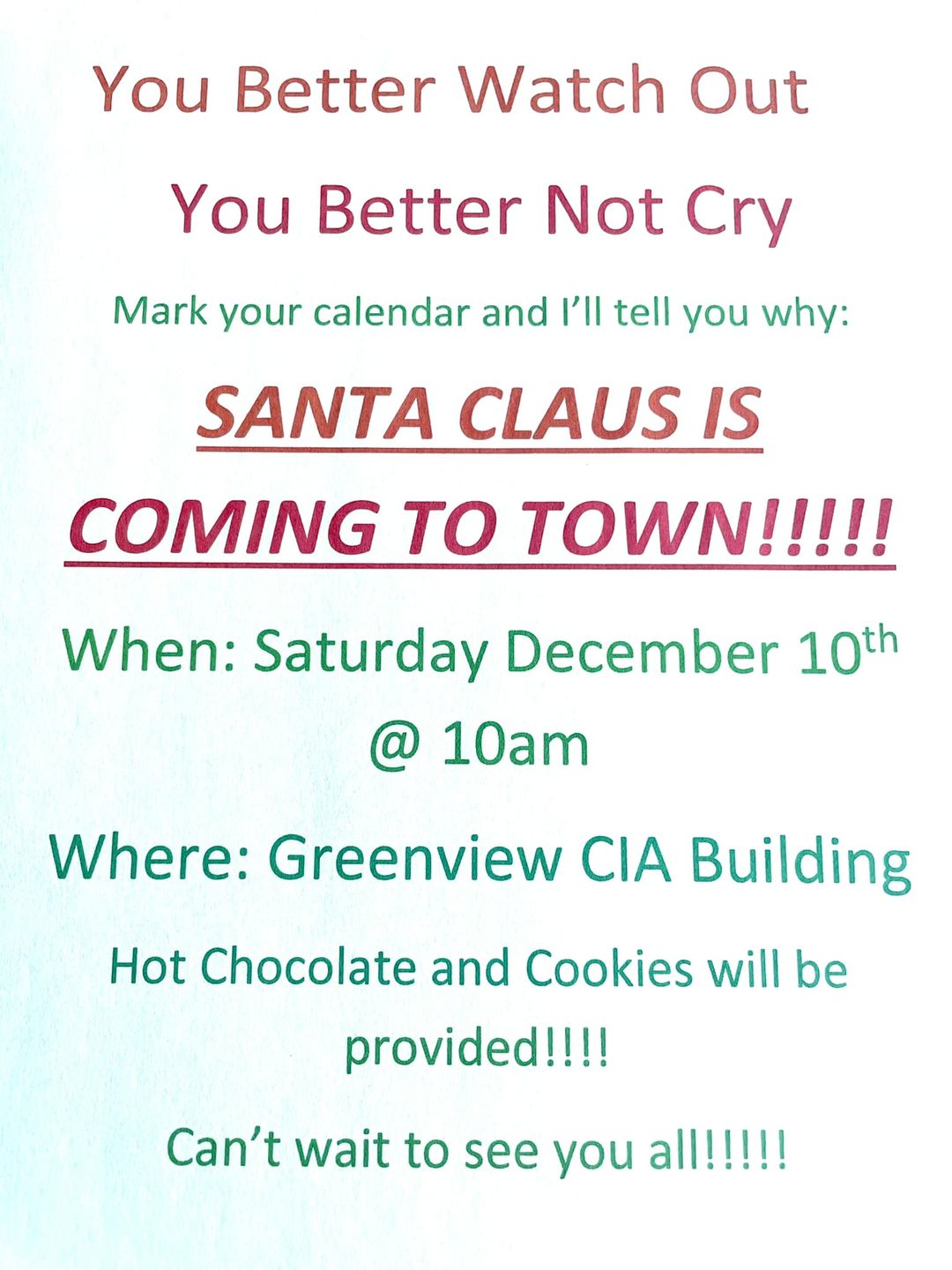 Santa Comes to Town!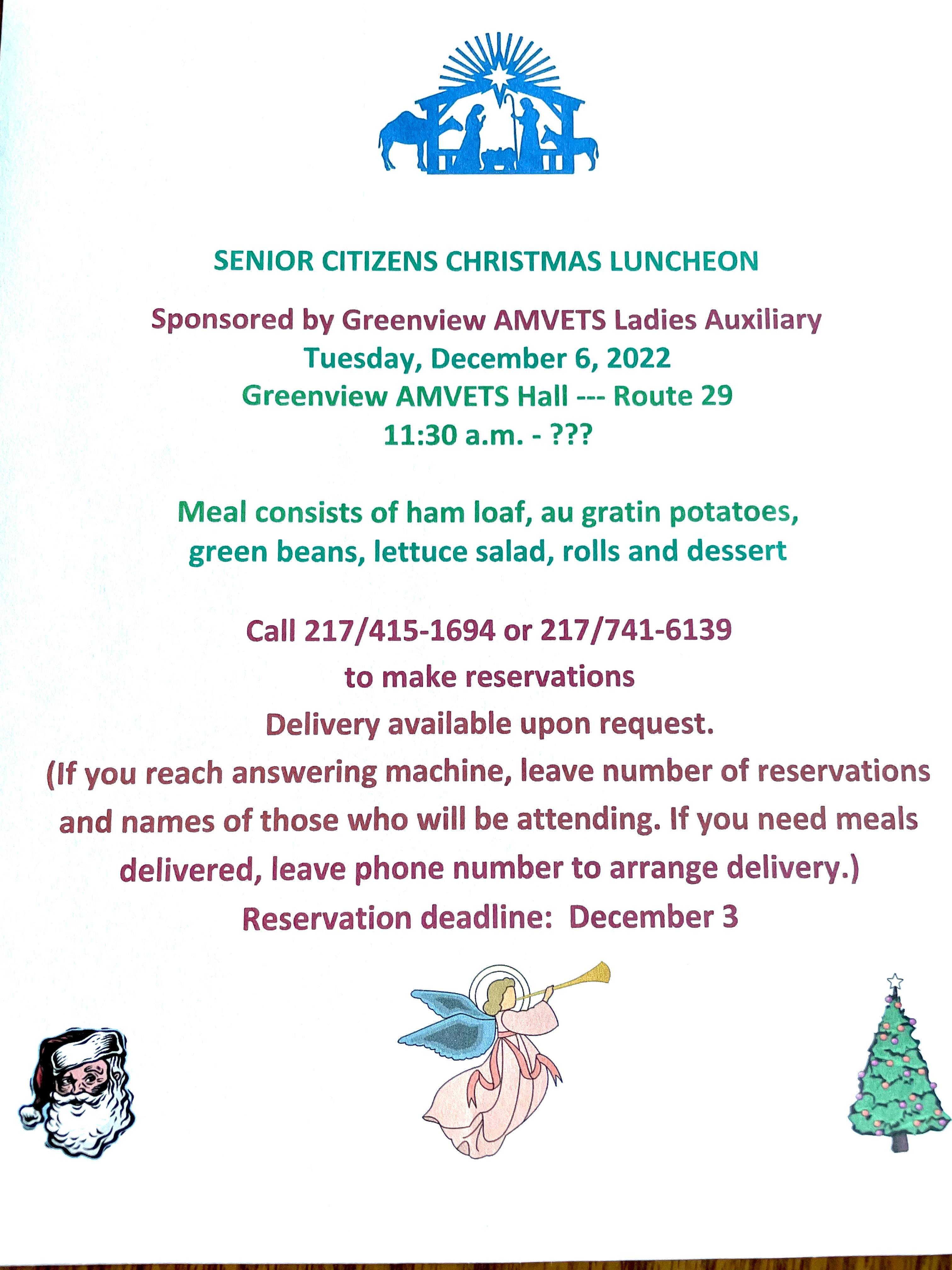 Senior Citizens Christmas Luncheon
Featured News
Alcohol Sales Extended
11/22/2022
The Village Board has voted to extend the hours of all Sunday liquor sales in the Village from 11am to 10pm. The new ordinance affects all holders of liquor licenses - Casey's, Chili Bears, and Taaper's Tap- and is effective immediately.
Water Connection Survey Coming!
11/19/2022
Greenview residents can expect to see a "Cross Connect Control Survey" arriving in the US Mail this week. To protect the safety of all Greenview water customers, the State of Illinois requires the Village to gather information on all water connections.
Please complete the survey, sign and return...
Leaf Pick-up
11/19/2022
Greenview's Maintenance Team will pick up properly bagged leaves!
Leaves MUST be in PAPER lawn bags (No plastic)
Place bagged leaves at street/sidewalk
Call Village Hall to get on the "Pick-up List". 217-968-5314