Welcome to Village of Greenview

Village of Greenview....A Great Place to Live!

In the Village of Greenview, we cherish the sense of shared values our residents hold dear. Small town values, guided growth, preservation of historical, cultural, and natural heritage are just a few of the core principles that makes Village of Greenview a wonderful place to call home.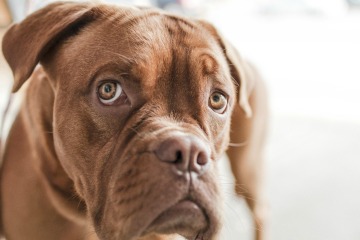 Support the Menard County Animal Shelter
Make a furry friend become a part of your family. Consider adopting a dog or cat from the Menard County Animal Shelter. An adopted pet can provide unconditional love and companionship to all.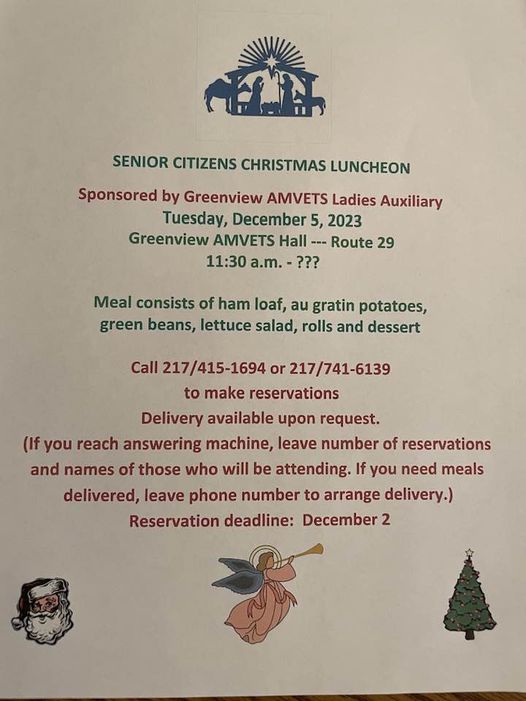 Christmas Luncheon
Featured News
Special Use Permit Public Meeting Results
11/6/2023
A Public Hearing was held at the Village Hall on Monday, November 6, 2023 for the purpose of granting special use of 256 W. Jackson St. in Greenview for construction of an AT&T cell tower. Questions that were asked by the public during the hearing included:
* How tall will the tower be? ...
LiHeap Utility Assistance Expanded
11/1/2023
Need help with your utility bill or other services?
LiHeap and other services are available HERE!
Leaf Pick-up
10/31/2023
Greenview's Maintenance Team will pick up properly bagged leaves!
Leaves MUST be in PAPER lawn bags (No plastic)
Place bagged leaves at street/sidewalk
Call Village Hall to get on the "Pick-up List". 217-968-5314
If you would like to take your leaves and yard waste to the Village dump,...